How to Get Your Empire of Digital Products?
Now it is the most suitable in which you can create your own business with digital products.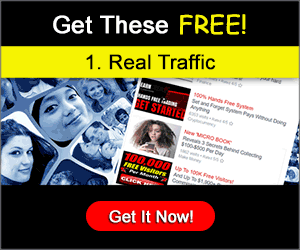 You can do this from your own comfort. Simple and easy, you can start this business. You need to know the right steps and the necessary resources.
It is good to know that the best selling product in the online world is information. The information you are looking for can be found in a book, guide, course, or news.
For example, if you search for 'how to train a dog,' you will find an e-book or a guide on the internet.
All these e-books, guides, courses, or online lessons, are digital products. These were created to solve problems for those who seek them. A digital product obtained can be downloaded to your own computer. This way, you can review it whenever you need it.
For some, online sales provide supplementary income in addition to the main job they do. For others, it's become a full-time job. What both cases have in common is that they both leverage the undeniable benefits of selling digital products. Worldwide, hundreds of millions of dollars worth of digital products are being sold every month.
Here are some benefits of selling digital products online:
– They're infinitely scalable – you are never limited to how many products can be sold. The sky's the limit!
– You don't worry about logistics – where to keep stock, package your products, and make sure that they get shipped out on time are all problems that physical product sellers have that digital product sellers don't have a deal with.
– Low upfront costs – the barrier to entry is low when selling digital products. It doesn't demand much of an upfront investment as you don't have to invest in stock or manufacturing.
– Non-stop sales – your site is online. It will work day and night, continuously, so you do not have to sit in front of the computer; the site will make sales even when you sleep. Immediately after payment, the product will be delivered to the buyer in the next second, automatically.
This is the wonder of online business.
Many ask themselves, especially beginners, a big question: How can I create an online business and sell?
What digital products can be created, and what can be sold?
– creating your own digital products, made by yourself: – e-books, guides, courses, or lessons;
– digital products made by others and obtained through affiliate programs offered by sellers;
– your own digital products created by others, especially for you, with the theme you ordered.
No matter what you sell, whether online or off, the key is always to deliver value. If what you have to offer (in the way you pack it) has value for others, you can sell it. With this in mind, here are some product ideas that you can sell online that are guaranteed to bring value to a niche audience.
1. Ebook – non-fiction
2. Ebook – fiction
3. Poetry book
4. E-commerce product descriptions
5. Copywriting templates (ex. How to fire a client, how to raise prices)
6. Recipe books
7. Document templates
8. Reports/analytics templates
9. Email campaign templates (upselling, cross-selling, re-engagement, etc.)
10. Creative brief samples/templates
11. Academic research, papers, findings
12. Magazines
13. Writing cover letters
14. Dispute letters (with banks, attorneys, clients, etc.)
15. Guides, courses, lessons, etc.
16. and many more.
Creating your own digital products made by yourself is very tempting and simple at first glance. If you know the subject very well, then it is not difficult to create. What if you don't know him well? You have to document yourself. Or you can hire an e-book writer who knows the subject.
If you are a beginner, do you know how to make a launch page? Then you may need to hire a graphic designer. Then you have to upload everything to the site, and it works flawlessly on the internet. If you don't know, then hire someone else.
However, if you are a beginner and not only, and if you do them yourself, you will need months, a year, or more until it is ready.
If you create a digital product with others' support, as shown above, you must be aware that the costs will be very high (hundreds or thousands of dollars). And all this just for a digital product. Is this really a wise move?
Of course, it is not convenient nor time, nor money.
Starting to sell digital products online can be daunting, but the product's decision is the hardest part. It is necessary to choose a product from this list mentioned above to create digital assets and then launch the store.
But please wait, you don't have to worry anymore, you could have more than one product, you could have more digital products right now. With these, you will be able to have the first digital products to create your digital empire.
How to start, and what is the significant advantage?
If you are determined, you can, right now, get your hands on several digital products ready-made for you, with the smallest investment on the internet. You will also have the opportunity to learn how to earn a 6-figure income per year.
After you get these products, you will receive more benefits as a subscriber of this site. By email, you will get information, some tips, tricks, and video lessons, all for free, about sales, traffic, and other news.
You will then be asked to create your membership account. You have to insert your nickname from PayPal, ClickBank, and JVZoo, sell more and provide your site's data. You also need to have an Aweber autoresponder account to create your subscriber list.
As a member, whenever you want, you will get many more digital products ready-made for you. At your desire, with minimal costs, you can get in 3-4 days tens or hundreds of digital products, professionally created and uploaded to your site. Your site should be with domain and hosting, not a free site.
Each product will have a set of emails already written and uploaded to the list in your Aweber account to be sent to your subscribers.
Also, on your website, the team will create your store with digital products. You can grow your store whenever you want; with hundreds of digital products, you place the order, and in just a few days, you will have them, without you moving a finger. I will explain all this to you via email. You just read each email and open all the links there and follow the steps indicated.

So, you no longer have to do anything, only you have to work to get visitors (traffic) and make sales. You can make money with a little effort. The sky is the limit.
If your product has an affiliate program created, you can be helped by affiliates to sell it, and you can offer them a commission for each sale. All this will be done automatically through a program. You do not have to do anything, send emails to your subscribers, or publish your affiliate link on social sites.
So, whether you're looking to create extra income or start a full-fledged online business, you've come to the right place.
If you are a beginner and don't know any of this, I recommend signing up for beginner courses.
You will learn how to create a site with your chosen domain and hosting (without which your site will not work on the internet). You will then learn in two steps to upload the WordPress platform, in the menu of which you can manage your site, create pages and posts, insert images or videos, add plugins, and much more. You will easily watch them all on video.
For each run, you stop the video, go to your page, apply, then go back to the video and continue, and so on until you finish all the operations. It is not difficult.
So, enroll in these courses, and you will learn everything about creating an online business, and you will know everything about online marketing.
Follow the emails you will receive after registration, which will contain a lot of other information (not only to register but also to purchase these courses).
After you purchase this course, you will receive other free tricks and videos that you will not find on the internet.
Also, in this course, you will learn how to get traffic and make sales. But you will also find out over 100 mistakes that beginners make and why many fail in online business.
Without these courses, you will not understand the specific marketing terms (operating platforms, the difference between pages and posts, what plugins are and what they are used for, and how to install them, FTP, cPanel, software insertion, HTML, CSS, SEO, and others), you will not know the steps and the order of application in creating an online business. Solving all the technical problems, everything you will learn with this course can be applied in any online business.
If you want to gain time to get results faster and save money, buy this course with confidence (there you will see my picture, with the name Chris and Aaron – one of the most professional in this field :)), you will have nothing to lose (there you also have a guarantee).

Sign up for this course and start creating your online business (see all the details here).
Any product or service you purchase from us is easily accessible from within the member's area. When you purchased your product, you will receive an email with your username and password, and login URL. Use these credentials to log into the private member's area.
Register on this site through the form on the top right of this page, and you will find many other more interesting things. It doesn't hurt to earn a salary every month. Read all the emails you will receive, apply all the steps described there, read the lessons, watch the videos, learn, and use. Everything is straightforward, easy to follow and apply.
For any online business, you need traffic and a list of subscribers. Without them, your business is dead.
Get 100 subscribers a day. If you join this site, and with only $ 1 a day, you can get at least 3000 subscribers every month. You will also earn money. Guaranteed! There is no trick. This is another opportunity that I use and achieve daily success as a compelling platform. I got a list of tens of thousands of followers I communicate with every day for 15 minutes. It is amazing.
See more explanations about this and join here. Many of them became my subscribers.
Everything is real and works very well. Register here.
Do you want to learn more for free?
Free Training Masterclass! Set up your first $1000 a month Sales Funnel… in 60 minutes, you get traffic to sell any product or service online… even if you are a complete 'technophobe'… have zero computer skills… no experience in sales or marketing… and without quitting your day job! Sign up here.
Create your online business empire! If you want to save time and money, find out everything you need from specialists. Even if you are a beginner or advanced, you will find many interesting things. Register for the Free Training Masterclass, and you will have excellent and speedy results. Do this for your satisfaction, and maybe later you will thank me.
Thanks for reading, and if you want, you can partner with two or three friends and set up an online business. You share every work obligation, and everything will be straightforward. Let them know on social sites about this page or about any page you find more interesting on this site, using the buttons below.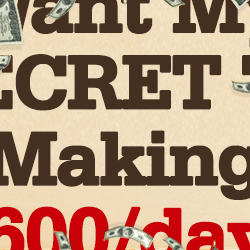 Another possibility for your business is, if you have built a website and want to get free traffic and subscribers, you can access this amazing opportunity here. For many marketers, this is the best site with many unique options – you can get visitors from all the networks, track your visitors, surf, and encash your credits. Click ads on your right to check out how it works. Surf without a timer – the more you surf, the more you earn.
Grow Your Business
An amazing platform to grow your business is Traffic Ad Bar. If you join this, in a few days, your business will grow exponentially. You will get high traffic, many subscribers, and after about 30 days, you will start earning monthly income without any effort.
It's free and has many other opportunities. It's fantastic.
If you want, you can grow your business even more with a small fee, and if you don't want to, you can use it for free with only 30 minutes of work a day.

See their conditions.
If you have a website or use an affiliate program, promote them on this platform, and you will be amazed.
I am delighted with this platform, and I highly recommend it. Go here, research it, join and apply. You will not regret it.
You can also visit the many opportunities displayed on the right side of this page at "Get Free Opportunities For Yourself". These are other sources of making money fast and very easily. Many of them offer free advertising.
Visit them and see which one suits you.
Join all the above platforms, and your business will explode very quickly, and you will get the income and leads. It all depends on your work, on the effort you put in every day.
In the first month, you have to work harder, but everything can be automated along the way. I now work only one hour in the morning and one hour in the evening, daily. All this helped me enormously.
Act right now, and you will be happy – guaranteed.
Don't forget, go and Create your Online Business Empire!
Good luck!