A top tip – how to start a business?
Many people ask this question: how do you start a business? Of course, it's about online business.
I have the ultimate advice for you.
I say the supreme advice because it is the advice that many ask me most often, and although I have been blocked for years without knowing what to answer, a year ago, I managed to find a suitable answer.
A top tip – how to start a business?
The most frequently asked advice is: "Chris, please give me a tip, I would like to start, and I do not know where, I would like to be released financially and I do not know how, I would like to do what I like, but the obligations I have do not leave me.
Please tell me, A TIP! It would help me enormously."
Well, the advice to change everything in a man's life exists.
Whatever you want in life, you can achieve, provided you understand that everything in life is obtained through a PROCESS!
And it's not just about money here.
It is about relationships, health, the path to mastery, and whatever else you want at the moment.
Not only good things are obtained through a process, but also bad ones.
Health is not lost suddenly.
From strong health, you do not reach the disease in 5 seconds.
Sometimes we don't realize it, but we work hard to get into a difficult life situation.
Illness, bankruptcy, separation – these are not accidents.
Their seeds are planted and cared for a long time before their fruit is seen, and especially their bitter taste is felt.
And if most things are not obtained by mistake, luck or accident, I want to ask you:
Are you in the process of financial release?
I decided in 2010 that I would be financially free.
I opened a blog and wrote the first article about the only thing I knew and could write: how beautiful it is to follow your passion and hobby and even follow your vocation.
Only that.
I was not a psychologist, I had no experience, I was not a writer, and nobody read me.
AND HOWEVER, I wrote the first article, as I speak.
So the only and only common sense advice I have is:
YOU START THE PROCESS, better today than tomorrow and better tomorrow than after tomorrow.
Who starts faster is in pole-position because, in the world, there are still very few online authors who apply the Passion2Profit method.
I am determined to popularize this method with all my powers because I have an unwavering belief that people with a hobby, passion, or vocation will change the world.
They will change it through education and value offered in the online environment where hundreds of interest areas will be very accessible.
I provide you with all the systems that I use today to make this campaign.
I do not promise you the results I have that you will have next month because I have been doing this since 2010.
But I promise you that you will have your own online business and do what you love. All this in just 15 weeks.
Then all you need to do is repeat what you have learned, and you will go very far.
You can't learn to swim without entering the water!
– Do you want to release yourself financially?
– Do you want to make money online?
– Do you want freedom of movement?
– Do you want to use the power of the internet connection?
– Do you want to grow an audience of people who love to follow you?
– Do you want to learn how to create a product and sell it?
– Do you want to get ready-made products, and sell them?
Tell me, how can you do all this without starting somewhere?
How much theory do you need to read about swimming to be ready for the first real swimming lesson when you jump into the water?
Through this metaphor is all you need to know about your financial release.
Don't jump in the water. You won't learn to swim.
Do not start your own business. You will not be released financially!
Do not start doing what you love. You will not be happy!
If you work half a day, doing something you don't like, how can you be happy?
There is no better environment than Passion2Profit to start your process!
You will be able to experiment, learn at your own pace, and start this process with quality people and mentors to guide you.
There you will find support, motivation, and an environment that encourages you to go beyond your limits.
For more explanation, read this article.
Then go to sign up.
After you have registered yourself, you will receive emails with the steps that follow you to do them.
Open each email and read it. It only takes a few seconds.
If you want, you can start your own business alone or partner with two or three friends. Invest equally. For example, if you have 3 friends, you can only make one purchase for one course, not 4. Thus, you can learn all 4 from the same course.
Create one or more sites, upload them with dozens or hundreds of products purchased at meager cost and ready-made, which you will receive after registration. You can order the products gradually every month. Create your free membership account, and soon you will have your own business. Then, through the account created, everyone will receive a lot of information, tips, and tricks to progress the business and get more money.
You can divide the expenses and money obtained from the sale of products in proportion to the work done by each of you (site management, traffic, creating the list of subscribers, advertising through social networking sites, etc.).
Another opportunity would be that you can apply the affiliate method. That is, you can sell products created by others using their affiliate program. Thus you will get a commission from the sale, proportional to the value of the product. Therefore, you do not buy anything; everything is free. If you want to associate with two or three friends, let them know through social sites (see buttons below) or phone and tell them to sign up on this site. It is effortless and simple to start a business. Of course, an online business.
More, I will detail after your registration.
With courage, ambition, and especially a lot of patience, you can start right now to achieve online success.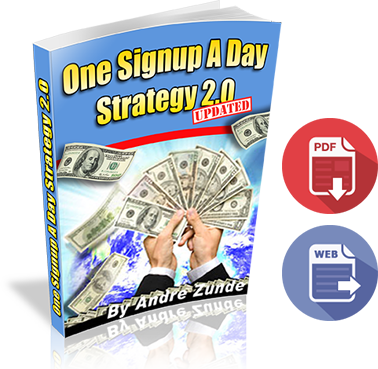 You will not be alone, and if you want to grow your business, I will drive you to the Sales Machine. You will become a member, and you will be able to get hundreds of ready-made products (without you doing anything), and you will receive free access to a large library in this field. Also, you will get free every month, even sites ready-made for you with affiliate products. You have to sell them, and all the money from the sales is 100% yours.
You will have nothing to lose. Jump in the water and learn to swim.
For any online business, you need traffic and a list of subscribers. Without them, your business is dead.
Get 100 subscribers a day. If you join this site, and with only $ 1 a day, you can get at least 3000 subscribers every month. You will also earn money. Guaranteed! There is no trick.
Everything is real and works very well. Register here.
Do you want to learn more for free?
Free Training Masterclass! Set up your first $1000 a month Sales Funnel… in 60 minutes, you get traffic to sell any product or service online… even if you are a complete 'technophobe'… have zero computer skills… no experience in sales or marketing… and without quitting your day job! Sign up here.
Now another chance to win, because you will be paid instantly with $ 5 immediately after your registration on that page. There you will have the opportunity for online business ideas and earn a lot of money. You will also earn $ 5 for each subscriber you bring. You will see video and text information on that page. Everything is honest and legal.
It is amazing! Everything I showed above, you will receive money from your activity. Go and see more inside.
Another possibility for your business is, if you have built a website and want to get free traffic and subscribers, you can access this amazing opportunity here. For many marketers, this is the best site with many unique options – you can get visitors from all the networks, track your visitors, surf, and encash your credits. Click ads on your right to check out how it works. Surf without a timer – the more you surf, the more you earn.
For more information on this amazing system, read this free report.
Grow Your Business
An amazing platform to grow your business is Traffic Ad Bar. If you join this, in a few days, your business will grow exponentially. You will get high traffic, many subscribers, and after about 30 days, you will start earning monthly income without any effort.
It's free and has many other opportunities. It's fantastic.
If you want, you can grow your business even more with a small fee, and if you don't want to, you can use it for free with only 30 minutes of work a day.
See their conditions.
If you have a website or use an affiliate program, promote them on this platform, and you will be amazed.

I am delighted with this platform, and I highly recommend it. Go here, research it, join and apply. You will not regret it.
You can also visit the many opportunities displayed on the right side of this page at "Get Free Opportunities For Yourself". These are other sources of making money fast and very easy. Many of them offer free advertising.
Visit them and see which one suits you.
Join all the above platforms, and your business will explode very quickly, and you will get the income and leads. It all depends on your work, on the effort you put in every day.
In the first month, you have to work harder, but everything can be automated along the way. I now work only one hour in the morning and one hour in the evening, daily. All this helped me enormously.
Act right now, and you will be happy – guaranteed.
Go to the top menu of this site and see more articles of great interest.
If you like one of the articles on this site, make it known to your friends on social sites (where you have an account), giving alike by the buttons at the end of each article.
Thanks for reading and coming with us. Sign up, study, watch videos and apply.