You can create a business online.
It's easy to say "build your online business", but how to do that?
Have you ever wondered, "how do I build my own online business?"
Is it that hard?
How have others succeeded?
Am I that stupid not to be able to learn?
Is it rocket science?
How did some people make serious money using the Internet, building a real business?
These are some of the questions that many have asked themselves.
The answer is straightforward: – anyone can learn all this, only if the one wants, searches and finds the correct and safe source, using the Internet. To avoid misleading sites, you have to do some research to see the site's integrity and honesty.
You can create an online business you want.
Here is a short presentation about how to build your online business. What can you learn? Details via the link below.
It is necessary to create a site, a blog, or a website.
Building a site can be done in two ways. Free or for a fee.
There are many possibilities to build a site on the Internet, both free and for a fee, using different tools.
The most used and simple tools are those in WordPress.
Free Site
A free site can be created with https://wordpress.com or with https://www.blogger.com. These are the most used, following the steps on this platform.
Paid site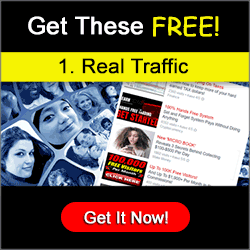 Most authoritative sites are those that have a paid domain and hosting.
If you have created a site with paid domain and hosting, this is your property. A site designed for free is not your property; it can disappear from the Internet at any time if something is not in accordance with the provider's claims.
A paid site can be created through a provider of this type of service, and the site will be active as long as the domain and hosting are active. The site will be hosted on the service provider's servers.
There are many providers on the Internet—for example, godaddy.com or hostgator.com.
The address of a site must have a name and a domain.
One domain is the termination of the site link .com, .org, .net, .info, etc., but it can also have the termination using the initials of the country of origin – United States .us, Romania .ro, Italy .it, Spain. es, Great Britain (England) .uk, Russia .ru, France .fr, etc.
As a name, you can give any name to your site, even your name, for example, yourname.com or yourname.net, if it is a personal site.
If you are creating a website for a business, then it would be best to give the name of your business (your business): yourbusiness.com – for an authoritative or international site, or yourbusiness.uk – for a local business.
To build a site, you need to use several tools.
The most used platform is WordPress. On this platform, the site's management is straightforward to do and very helpful.
You can load various software and plugins – programs for the site's proper functioning and protection from various attackers.
The simplest and easiest way to get all these skills and do it right is to see how a professional does it. To build your own online business, you need to show the public your offers.
If you are a beginner, here is what you need to learn to build an online business.
In real life, you can build any business you want. But for that, you have to invest at very high costs and for a more extended period. For example, a construction company, a transport company, a company with consulting offices, a courier company, etc.

The advantage of online is that you can build any business in a much shorter time (only a few days, but with text or video guidance), and you have to invest at meager costs.
For starters, you can start by investing a few tens of dollars, then developing later. You don't need employees; you don't need offices, don't need warehouses or cars, etc. You can sell your products or products created by others (affiliate) or associate with any company you want and offer your services. And this right from the comfort of your home. You will earn money depending on how much you work. You are your boss.
The most profitable businesses can be obtained by selling programs, guides, books, courses, software, information, etc.
You can find the most valuable tools, software, and video courses to get the skills you need on this site.
If you want to take advantage of the lowest prices in this industry, you can become a member of our community, and you will get everything you need. You will have nothing to regret, and if, at some point, you no longer want to be a member of our community, you can unsubscribe whenever you want.
To find out more details about what other memberships and free accounts to make to receive your money from your activity, visit this page. Get ready to have a solid online business.
Sign up through the form below, and you will have all the advantages shown above, plus you will receive free advice and information, and much more.
If you find it difficult or do not want to learn all of the above, you do not have to worry. You can only ask us to build one or more professionally created sites with content provided by us loaded with your choice's digital products. You can get all this at the lowest prices, in just 3 or 4 days.
The condition for this is you have to have your site with paid domain and hosting, even if it is empty, and you have to be a member of our community.
In this way, you will learn many interesting things for free by creating your account as a member and with your digital products obtained, so you will have your own online business in just a few days. All you have to do is bring traffic visitors to your site, get subscribers, and make sales.
As you do all this, you will receive the necessary guidance in your membership account. Only this is the right, legal, and honest way to make money on the Internet.
Keep in mind that there is no magic button on the Internet for you to press and earn money. Who do you think will give you money without you offering anything? There are such deceptive sites on the Internet that promise you big profits, but ignore them and don't waste your time with them; they want them to gain from you; you waste time for them and possibly even money.
You can start your own business or partner with one or two friends if you want. Invest equally.
Create one or more sites, upload them with dozens or hundreds of products purchased at meager cost and ready-made that you will receive after registration.
Create your free membership account, and soon you will have your own business.
You can divide the money obtained from the sale of products in proportion to the work done by each of you (site management, traffic, creating the list of subscribers, advertising through social networking sites, etc.).
With ambition, tenacity, and especially patience, you will be successful. It all depends on what you want to do, your job.
So don't be afraid; act now. Time is money.
Sign up on this site, read all the emails you will receive, open the links there, you will have access to everything you need, you will learn by watching video lessons, and you will gain financial freedom for a happier life.
Success is now close to you.