How can you take advantage of your passion?
Are you passionate about something? Which is your passion? If you have a passion, you can take advantage of it. Even if you don't know your passion, you can discover it. How do you do that?

Many people are passionate about a certain field. Because they are passionate about something, they seek to learn about that field. They look for specialized books, specialized magazines, newspapers, or news related to their interest field.
That's what those who know what they want do and understand their passion.
But many say they do not know their passion. That's a problem, yet he should be passionate about something, but he doesn't realize it.
The system of our society inoculated us with a stereotype of the conception of behavior in life, namely: to have a job, to have a family, to have a house, possibly a car. Even if you are not talented, even if you do not work with passion, even if you are part of a different field from the one you studied, it is essential to wake up every morning and work. Because you have to ensure your daily living and pay your bills, installments, and other expenses for you and your family. And after work, what do you do: you come home, you eat, you watch TV or the computer, you take a shower, and then you go to bed. The next day you start over. In general, this is what those who have no passion do. A typical life, without any prospects, both now and over 10, 20… or until retirement, if he can.
In this lifestyle, physical energy decreases, boredom intervenes, others take on other nonsense to make their lives even more bitter, and memory and the intellect in general decrease and much more, and in old age, they look back. He sees that they have left nothing.
That's what I did. I don't think I got rid of this stereotype of the system mentioned above. But 10 years ago, I did a retrospective of my life and found that I achieved everything shown in the previous paragraph. So nothing more. I regret that I did not act many years ago. I work on the computer for approx. 20 years. At first on the computer at work, and later I bought one.
But it is never too late. Although I am pretty old, I still put myself in writing. I enjoyed writing from school, but laziness is the big lady. What do you think I did in this regard? Whenever I read a book, I always tell myself what it would be like if I wrote it too, because I had many topics and ideas in my mind to describe or discuss with old friends.

As I was telling you, for 10 years, I wanted to have my website, put myself in writing, and make known my thoughts, worries, and passions. Get in touch with the world. But how do you make a website or a blog?
The story is long. Eventually, I managed to unravel the mystery, and I managed to build a few sites. A lot of people ask me how did I discover my passion? They want to know my secret. Here is the secret: – I do what I like, I don't have a boss, I make my schedule the way I want, and I have unimaginable satisfaction. I can work wherever I want, provided I have this tool I write and an internet connection. I do what I am passionate about.
If you are in a situation where you are not satisfied with your life and do not do what you like, try to get out of the fog, find yourself, reconnect your mind, and find out who you really are.
Document yourself apply for a personal development program. I know a lot of people run away from that. Such a program opens your mind, and you will realize many things, although many of them you knew but did not know how to approach. I will write an article about how you can discover your passion.
If you have finally discovered your passion, then document yourself and make your passion known. Documentation does not mean reading a lot, especially useless information. Everything you write to make yourself known does not have to be quantitative, but qualitative. Quality information that will satisfy those interested will solve their burning problems or benefit their lives. Those people will always look for you. By giving quality information, people will trust you and even ask you for a fee to provide them with the best advice and information.
Ideas and passions will be discovered and developed along the way. You have to start from somewhere, documenting yourself and visiting other sites. You don't have to reinvent the wheel.
For example, I created this site by taking several online courses. Then, I came up with the idea to make myself known globally, so I started 4 sites in a row: this site, www.chrisbusinesstoday.com, and a subdomain of it (https://www.internetjungle.chrisbusinesstoday.com/).
Another site on interpersonal relationships (https://www.awonderfullifeforyou.com/).
I still have 1 Romanian site for local business (https://www.totulpentrupasiune.ro).
Also, I wrote a few tips to consider before you create an online business.
To get more free traffic to my main site, I created other free sites on blogger.com (https://foryouchrisbusinesstoday.blogspot.com/) and wordpress.com.
Through these sites, we managed, in approx. 3 years ago, we gained subscribers (and the list continues to grow) from all over the world, North and South America, Europe, Africa, Asia, and Australia. Interesting! I didn't think I would be so successful. I created relationships with the great players in the field, from which I learned a lot (courses in different areas in the form of text and video). The first relationship was a Romanian, then an Englishman, an American, and the last from Malaysia. Powerful guys. I thank them very much for everything I learned from them, and now I do the same. I offer to others who are interested. And there are many people with great interest in learning. Although I now know many of these areas, I still maintain relationships with these professionals. Do you want to meet them too?
If you wish, register on this site using the form on the top right of this page. This way, you will find out more about my activity, and you will meet these excellent, dedicated, and very professional guys.
It's harder until you start. You have to overcome the fear that any beginner has at the beginning, then everything flows by itself—lots of work – documentaries, weeks of courses, tests, and applications. In the end, I succeeded. At first, I learned a lot by watching free videos, but these were pieces of a course. I also learned chaotic details at random. I did not know how and when to apply the steps in many technical problems. In other words, I wasted my time. The result was zero.
I wanted to have an authoritative site with domain and hosting. I didn't want to have a free site because I created something like that, a few on blogger and WordPress. Years ago, you couldn't do much on a free site because providers imposed some rules. If something doesn't suit the provider, you may find that your blog is gone with all your work. But following the courses, everything became more explicit, following the steps. Only an entire course was revealed to me, and I learned how to do it correctly and quickly. If I had done this from the beginning and not wasted my time, now I would have had much better results.
You must not give in to despair if something fails you. I also made many mistakes, but I learned from them, and now I know how to avoid them.
I'm waiting for you to tell me something, in this sense, in a comment, if you found your passion, and if not, how are you going to proceed? Also, if you have any questions, do not hesitate to ask me.
But I can show you something else!
Everyone has heard that you can make some money on the internet. What do you think? Would you be interested to know how? Would you like to get some cash and double your salary or pension? If so, then go to this page and find out the possibilities. It's not hard, and everything is legal and honest. I am with you throughout this opportunity. Read all the articles on this site and find out more.
Would you please access the top menu of this page and read more articles that refer to this to find out more? Sign up for this site, learn, and apply. Later you will see how simple and easy it is. Don't waste your time; don't look elsewhere. Here on this site, you have everything you might be interested in. Discover everything you could do with your passion.
Sign up for this site, and you will find more opportunities to develop your passion and earn from it.

After you sign up, I will show you everything I did for my success by email, and you will be inspired by it. Read all the emails and access all the links in the content to find out more. Follow the steps there. Do not rush. Read all the information, each line. Focus and be conscientious in everything you do. Don't make mistakes as a beginner. If you do not have patience and follow these tips, everything will fail and fall into the abyss, resulting in zero.
If you are a beginner, I will show you what courses you need to develop your passion. Then I will invite you to see how thousands of other subscribers have succeeded. If you join, you will be able to get any free course you want. I will show you how to get traffic and get subscribers. Everything for you to increase your skills with your passion and earn as much as possible.
For any online business, you need traffic and a list of subscribers. Without them, your business is dead.
Get 100 subscribers a day. Guaranteed! There is no trick. This is another opportunity I use and achieve daily success as a compelling platform. I got a list of tens of thousands of followers I communicate with every day for 15 minutes. It is amazing.
See more explanations about this and join here. Many of them became my subscribers.
Everything is real and works very well. Register here.
Do you want to learn more for free?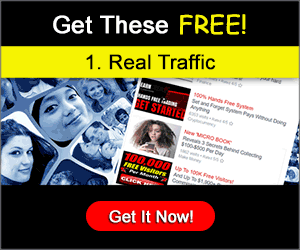 Free Training Masterclass! Set up your first $1000 a month Sales Funnel… in 60 minutes, you get traffic to sell any product or service online… even if you are a complete 'technophobe'… have zero computer skills… no experience in sales or marketing… and without quitting your day job! Sign up here.
Another possibility for your business is, if you have built a website and want to get free traffic and subscribers, you can access this fantastic opportunity here.
Or, with these 3 intelligent platforms, you will save time and money. It is completely free. Is amazing.
Opportunity first (A fantastic girl!).
Opportunity second (Smart guy!).
The third opportunity – get money fast in automatic mode.
Grow Your Business
A fantastic platform to grow your business is Traffic Ad Bar. If you join this in a few days, your business will grow exponentially. You will get high traffic many subscribers, and after about 30 days, you will start earning monthly income without any effort.
It's free and has many other opportunities. It's fantastic.
If you want, you can grow your business even more with a small fee, and if you don't want to, you can use it for free with only 30 minutes of work a day.

See their conditions.
If you have a website or use an affiliate program, promote them on this platform, and you will be amazed.
I am delighted with this platform, and I highly recommend it. Go here, research it, join and apply. You will not regret it.
A different kind of traffic.
An excellent opportunity!
Get your free traffic site here. Through this site, you can promote your products or affiliate products.
You can also sell this traffic site and make money by offering a ready-made network.
You can get up to one million credits that you can allocate for each link to your products for a one-time fee. Then the site will do all the work to get traffic even when you sleep.
That's fantastic.
Promote your traffic site to other networks to get as many subscribers as possible and get money.
Get free traffic to your site right now – PowerAdProfits.
Try it and see the options. You can use it for free.
You can also visit the many opportunities displayed on the right side of this page at "Get Free Opportunities For Yourself". These are other sources of making money fast and very easily. Many of them offer free advertising.
Visit them and see which one suits you.
Join all the above platforms, and your business will explode very quickly, and you will get the income and leads. It all depends on your work, on the effort you put in every day.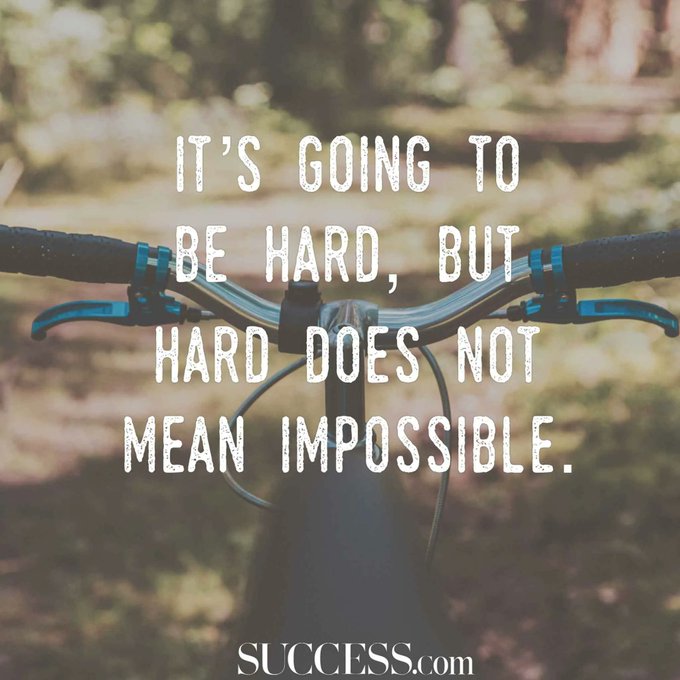 In the first month, you have to work harder, but it can be automated everything along the way. I now work only one hour in the morning and one hour in the evening, daily. All this helped me enormously.
"If at the end of your life you regret not having done something and you have not fulfilled a burning desire, it means that you have lived in vain."
If what I wrote inspired you for your passion, please share it with your friends on social media, using the buttons below.
Thank you, and success in everything you do.