Creating A Successful System And Updating Your Resume
As you begin your work from the home entrepreneurial journey, you will experience a fair amount of highs and lows as you find out what
works for you and what doesn't. The journey towards working from home is fast, fun, exciting, emotional, and often very, very rewarding. This can be added to your resume.
Let's look at some things that you will want to consider and do while you prepare for a lifestyle that will bring you such opportunities and affordability.
Polish Your Resume. No matter what type of work at home job or business you plan to pursue, it is advisable to have a current resume ready if the request ever arises. A well-written resume almost ensures that you get the right people's attention to the opportunity you are pursuing.
Keep your resume updated and current. Update your references and skills set as often as needed as well.
As you acquire a new skill or enhance an old one, put it on your resume!
Your current and skills-in-process contribute greatly to any consideration you would get as a home-based worker or contractor. Working from home is no reason not to be as polished or professional as you would be in a corporate setting.
When you are assembling your resume, list all of your applicable skills, and experience pertinent to the type of business you are pursuing.
• Are you efficient in data entry work?
• Do you have a very pleasant and inviting telephone or marketing persona?
• Are you multi-degreed, have a skill or technical knowledge that is hard-pressed to find?
Every type of business experience and exposure helps present you like the polished professional you'd like to be considered.
Since attracting clients and potential employers is a key aspect of your business, you want to present yourself positively and professionally.
Also, verify and confirm the references that you have listed on your resume. There is a possibility that your potential employers and clients may contact them for a personal reference or a character reference.
Ensure their contact information is correct and current and that you still have permission to use them as a reference.
Preparing your resume can be as easy as typing up a Word processing document. Although resumes today are communicated via the Internet, through email communications, and within online portals, they still need to be as polished as can be.
Perform spell checks and grammar checks to ensure that they flow correctly. Have a professional peer scan your resume for consistency and make sure dates and descriptions are correct.
Many resume templates are available within several words processing documents that will help you outline how the resume will look, how it will flow, and how detailed or thorough it needs to be.
There are also resume help services that will help you develop your resume and polish it professionally enough to gain a lot of attention.
These services can range widely in prices, but the price can be offset by the results you get from having such a professionally presented resume.
Just determine how you want your resume to look and sound since it's unlikely that you will be changing it frequently.
Carve out your workspace. Working from home will be perhaps the best decision that you've ever made. However, where you work when you are working from home will be the second most important decision you're going to make.
Depending on your work's nature and how frequently you need access to your computer, you will be spending a lot of time in front of your computer system all day. You will need to establish a quiet, comfortable area to get everything done that you need to get done.
Your workspace should be sufficient to provide you with the comfort and capabilities that accompany long, hard-working days.
Email communications. Have a dedicated email address separate and distinctly set up for outside communications with potential clients and questions to/from customers.
This will help you keep the professional touch that you need and enable you to also keep all of your pertinent business information in one spot for easier access.
Work Schedule. Determine the hours that you can devote to your home business. Setting the hours well in advance will help you work smart and eliminate any time wasters (social networking, phone calls, etc.), and focus intently on your daily responsibilities.
Since working from home is such a wonderfully flexible lifestyle, it is far too easy to get caught up in putting off responsibilities until later or not doing them at all. This can eventually become harmful and damaging to your attempt to meet deadlines and continue on a productive work schedule.
Update your computer software. Updating your computer software regularly helps your computer run more efficiently and more effectively. Your software can detect computer viruses and any technical problems that can be a threat to your system.
When working from home, you must have the most currently available software for your system to ensure optimal productivity. Run regular and systematic computer scans and turn your computer off at night if possible.
Back up your files at least once a week (or more if you have a super-busy business) to ensure file retrieval if there is ever a problem.
Also, since computer viruses are prevalent and rampant, ensure that you have the latest and the most efficient software to guard against a virus infiltrating your system.
Start your own business, working from home. Quick Start Foolproof Strategy Reveals Formula 3-steps to start your own online business successfully!
If you want additional support, this is a big one: Tutorials & What you need to know to start your online business success in 2019.
Lessons for Beginners or Advanced Students.
If you are interested in something in internet marketing, please do not hesitate to tell me and I will help you as soon as possible.
What level are you at? Are you at a beginner, medium, or advanced level?
If you are interested in something in internet marketing, please do not hesitate to tell me and I will help you as soon as possible.
If you want to create your own online business, you can do it yourself or partner with two or three friends. Together with your friends, you can make everything much easier. Learn together from the same course, apply, and each will have his task in creating your business. You share the expenses and earnings equally. This way, you will be much more comfortable, you will save money and time. The result will be much faster.
For any online business, you need traffic and a list of subscribers. Without them, your business is dead.
Get 100 subscribers a day. Guaranteed! There is no trick.
Everything is real and works very well. Register here.
Do you want to learn more for free?
Free Training Masterclass! Set up your first $1000 a month Sales Funnel… in 60 minutes, you get traffic to sell any product or service online… even if you are a complete 'technophobe'… have zero computer skills… no experience in sales or marketing… and without quitting your day job! Sign up here.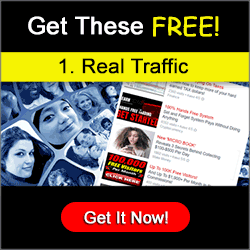 Another opportunity to earn money, register here, and you will receive $ 5 immediately after registration. There you will have the opportunity for online business ideas and earn a lot of money. You will also earn $ 5 for each subscriber you bring. You will see video and text information on that page or another additional chance.
Another possibility for your business is if you have built a website and want to advertise for free, get free traffic, and subscribe, you can access this amazing opportunity here.
You can also visit many opportunities displayed on the right side of this page. These are other sources of making money fast and very easy.
Act right now, and you will be happy – guaranteed.
Tell this to your friends on social sites, using the buttons below.
Sign up for this site and start creating your successful online business.